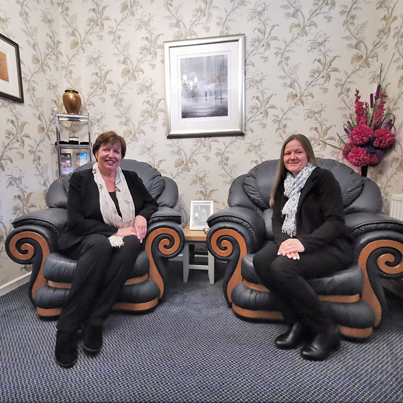 Caroline Raftery
About us: Caroline is Stoke-on-Trent's leading female independent funeral director, when her Father retired, she took over the ownership of the Funeral Home and offers a personal service, giving reassurance, compassion and support to you as she helps to guide you through your time of bereavement in a calm and sensitive way.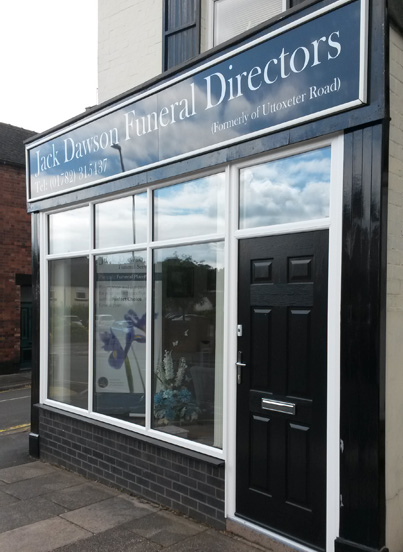 What we take care of for you:
Arrange the funeral date and time.
A Volvo Hearsette to transport your loved one from their place of death into our care.
Viewing facilities at our Chapel of Rest prior to the funeral.
Arrange music requests for the funeral service.
Ordering of coffins, caskets, urns, memorial jewellery as requested.
Ordering floral tributes on your behalf.
Arrange funeral procession vehicles (inc horse drawn hearse, motorbike hearses).
Place death notice in local and/or national newspapers.
Arrange for catering at a venue of your choice following the funeral if requested.
Supply personalised service sheets.
Arrange removal of Memorials for burial services.
Contact stonemason for additional inscriptions or new memorials as requested.
Make arrangements for cremated remains after the funeral as requested.
Attend scattering/burial of cremated remains.
We listen to your instructions
Caroline states "we listen to your instructions and wishes for the funeral arrangements, and ensure that they are carried out exactly as requested either by you or your loved one. We provide help and support throughout every stage of the arrangement so that you don't feel alone, having to make these difficult decisions."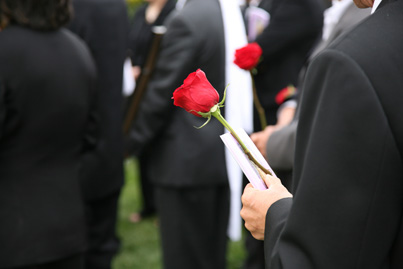 We understand
Caroline and her staff have unfortunately experienced what you are going through right now. At some point we all have to experience the hurt, pain and distress of losing someone we love and care for deeply. We are here to take away some of the burden of the practical side of bereavement, allowing you time to grieve with your family.